Kill! Fuck! Marry! THE BOYS Edition!
Lori Palminteri
June 27, 2022
It's been a while since I've done one of these and they're fun. It's everyone's favorite time killing game when you're stuck in traffic with friends… Kill! Fuck! Marry!
This edition is with characters from Amazon's "The Boys." Potential spoiler warning for those who have not watched or are caught up!
"The Boys" is a delightfully dark take on super heroes. Basically, super heroes are products owned and used by corporations and politicians alike. The show does a brilliant, and not so subtle (often grotesquely violent) job of showing us that our heroes with power (celebrities, politicians) do not deserve our hero worship as most of them are psychotic super-narcissists who only care about themselves.
Let's start then, shall we?
KILL
The Deep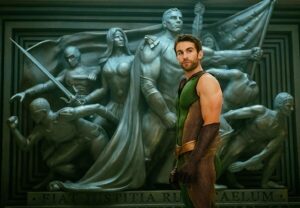 Yo, fuck this guy. I mean, kill him. While The Deep has provided for some of the funniest/most outrageous scenes of the show, his time is up. He's a womanizer and a sexual predator. Also, he's a moron. I won't mourn The Deep, even though some dolphins might.
FUCK
Queen Maeve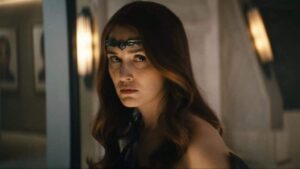 Queen Maeve is my girl. The cynical, kind of bitter wonder woman… I love how complex Maeve is as a character. Despite the world trying to mold her into Homelander's female sidekick, she stays true to herself, even if that's not what she shows everyone. Also, she's hot AF.
MARRY
Billy Butcher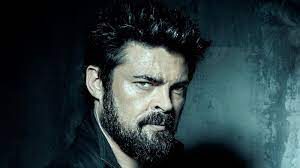 Billy Butcher, this revenge craving maniac, is one of my all time favorite TV characters. Somehow, he's able to abuse the word "cunt" and still be charming (it's the accent… and that he speaks to assholes the way we all want to). Sure, he's rough around the edges, but we learned from season one that when Billy loves, it's all the way. Who wouldn't marry this cunt?
KILL
Ashley Barrett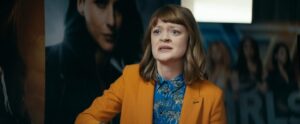 Ashley may be more human than the supes, but she doesn't act like it. Look, maybe Ashley will have a redeeming moment, as there's been glimmers of it, but the reality is, she sucks. She's soulless and Billy Butcher would call her a "cunt" and he'd be right. Though, if this show has taught us anything, if she's killed off, likely a worse person will replace her…
FUCK
Doppelgänger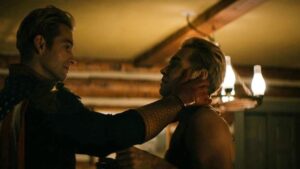 Did you already forget Doppelgänger? I guess it is easy to forget someone who keeps transforming. Yes, Doppelgänger was not a one of the good ones (he did have sex with Homelander as Homelander), but c'mon guys, wouldn't it be cool to sleep with a shape shifter? They can shape into anyone you want. Sure, that's pretty messed up, but sex is often messy. Ask anyone who's married, even the people who are happy and in love, if they could have their partner change their skin to look like a celebrity, they would do it. It's role play to the next level. But, to be clear, I would not have Doppelganger transform into Homelander or myself.
MARRY
Mother's Milk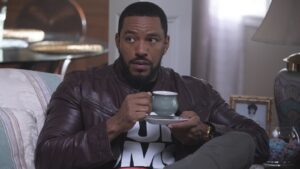 It should not surprise you that I love The Boys more than anyone else on the show. I mean, it is their show. Besides being badass and good looking, what makes MM so attractive is actually what a great and loving dad he is. Caring for other people more than yourself is actually crazy sexy.
If you're a fan of the show, I highly recommend their animated spin-off series "Diabolical." They are all one offs, super funny and violent. Different writers and animators for each. And remember, as Billy says, "with great power comes the total fuckin' certainty that you're gonna turn into a cunt."
Go To Top