Fuck! Marry! Hug!
Lori Palminteri
April 3, 2023
It's time for Fuck! Marry! Kill! Ted Lasso edition! But I can't kill any of the Lasso characters, so I'll hug them instead. Here we go…
FUCK!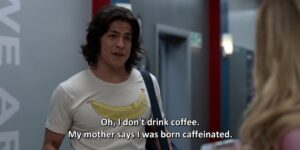 Dani Rojas: If I dated Dani, his optimism and my realism would ultimately clash. But he is adorable and has too much energy. And clearly a good time. Football is life! Additionally, Dani Rojas' hair is life!
MARRY!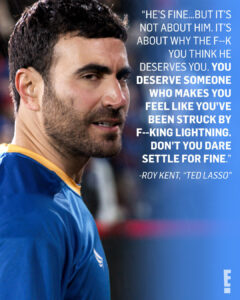 Roy Kent: Here's here! He's there! He should be in my apartment, holding me! This one feels pretty obvious. Roy Kent is the fan favorite. While my type in men has long been a mystery, it does seem my heart falls for men with anger issues with a Batman sense of justice. And it just sweetens the deal that the actor is also one of the writers.
HUG!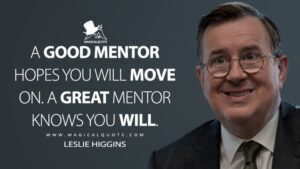 Higgins: Higgins is so charming and sweet and I wish he was my neighbor or co-worker. He's the best. And I love his relationship with his wife and family and that he plays the bass.
FUCK!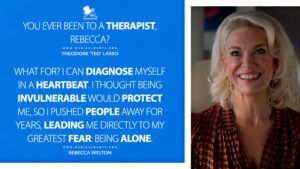 Rebecca: While not traditionally my type, Rebecca is sexy as hell and that's just a fact. What a badass woman of power who's empathy is still in tact. I fuckin' love this her.
MARRY!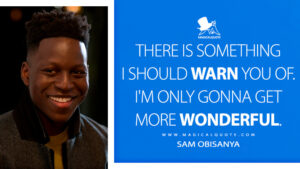 Sam Obisanya: Not to steal Rebecca's crush, but Sam is swoon worthy. His mad skills on the field plus his ability to inspire makes him a huge catch. The smile and the accent seal the deal. I love you, Sam.
HUG!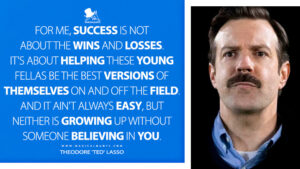 Ted Lasso: The man himself. Who couldn't use a Ted Lasso in their life as their cheerleader, who is filled with pop culture one liners and motivational speeches? A long Lasso embrace just feels right.
If you don't watch Ted Lasso, you are missing out on one of the best sitcoms I've ever seen. Go watch it! You'll thank me! Believe!
Go To Top