The Things You Don't Remember
Lori Palminteri
October 14, 2017
Is the mind a terrible thing to waste?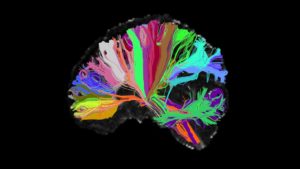 While I believe I have a particularly good memory, every brain is selective.  For instance, I can remember lines of books or movies I've read/seen just once.  I can go an entire day exclusively quoting song lyrics.  But I often forget conversations I have with people on the phone at work the next day.  The gift of good memory may be a product of youth, but then what excuse do the holes have?  The times, or places, or people blotted out.
The first time I was conscious of the power of the minds amazing ability to alter itself, without your permission, was when hanging out with my cousins and siblings.  We were kids, exchanging dream stories (I've always had and still do, very vivid, sometimes very fucked up dreams).  My sister started telling about a dream she had, a dream where a monster was after her, and then she woke up in fear, ran upstairs into our parents room and when she pulled the covers off there were two skeletons.  I knew the ending of that dream within a dream because it was MY NIGHTMARE.  I had told her this dream, and wished I could burn the imagery of that fucking dream to this day.  It scared the shit out of me. I quickly claimed ownership of the dream.  My sister wasn't lying.  She had thought it was HER DREAM at first, but then she conceded that I told the story of that nightmare so well, she thought she remembered it.  And then that scared me more than the dream.  How often does that happen with her?  Does that happen to me?  Do I have false memories?  Does anyone exist in the same reality? That's a lot to deal with when you're eight years old.
But then I learned that my memories too can be altered, most obviously due to the aftermath of my Aunt and Uncle's divorce (I was in my late teens at the time of the divorce).  This separation was more bizarre than nasty, and it's a hell of a story, but not mine to share.  I remember when we found out about it, my brother and I went to the backyard to discuss the situation over a joint, about how we wished we lived closer to our cousins (this part of my large family lived out of state), so we could be there for them.  We felt useless in helping anyone out, mostly, because we were.
Later, my mind did something  strange.  My former Aunt, whom I've zero contact with now, became erased from many of my memories.  I still have the memories.  The family parties, the trips to the beach, and museums.  I remember them well.  I remember how I felt, what I saw, and laughing continuously at my Uncle's quit wit and sarcasm.  I even remember his jokes!  My former Aunt was there, of course, I know it.  But I stopped seeing her there when I played the past in my head.  It's as though my mind "eternal sunshine of the spotless mind" itself.  My head photoshopped her out of places and times we were together.  Weird, right?  Not exactly.  It's actually pretty common.  Her face is somewhat pixelated in my mind, as though I can see her from a distance without wearing my glasses.  The details of her face are lost on me, although I can still clearly remember her laugh.  She has a great laugh.  I sometimes selfishly wish she would be at one of my shows.  I know she'd laugh really hard.  It's sad, because I loved her, and in some way, under my calloused heart, probably still do.
It's not unusual for the brain to block out pain.  Physical pain or emotional pain.
This is a favor your brain does for you.  But it does raise the question: how trustworthy is the mind?  In my early years as a stand up, when I got off stage and someone asked me how it went, I'd say, "I don't know."  I wasn't trying to be a smart ass nor was I fishing for compliments.  I genuinely did not remember.  All I remembered was my name being called, and then walking off stage.  Did I tell my jokes?  Did I get laughs?  There may be a hundred sets I have no recollection of (also, I never drank before I went on stage in those early years, and I had quit smoking weed, so this can't be blamed on substances).  Probably the only reason I'm still a comic is because I can't remember how horribly I bombed in those early years.  However, I do remember the first time I met any comic I admire.  I remember where we were and what they said to me, and sometimes what they were wearing, or how the venue smelled, it's almost creepy.  I also vividly remember when comics I idolized complimented my jokes.  My head filmed those moments and bottled them for safe keeping, knowing I might need them later, when I've felt lost and hopeless.
A lot of this, however, never seemed odd to me.  Because when I was younger, I was in theater and plays, and I often "blacked out" during those performances as well.  I had the fortune of growing up with the internet, so I looked it up, and found it wasn't rare for performers to "black out" during live shows and not recall their performance until later, if at all.  It was normal.  I was normal.  I never questioned it.
Nowadays, I remember my sets.  Probably all too well.  Any day I do comedy, the comedy is usually the part I remember best.  The rest of the day could be a complete wash.  Especially if in the midst of a depressive mood.  In such times, there can be days I remember almost nothing.  Not going to work, not conversations I had, not gigs I did, not what or if I ate sometimes.  You exist in a fog.
But sometimes the memories come back. Those plot holes.  They are filled again.  With what happened.  With how you were.  Because they never went away, really.
When my former Aunt was diagnosed with cancer, it hit me suddenly  and hard that even though she fucked up majorly, I still cared about her.  A part of me still missed her.  And then, in a moment, she appears again in those memories, where she belongs, because she was there.  Even though she caused my family pain and hurt the people I love the most, it wasn't fair to deny her place in the good memories too.  And I do remember them.  I remember them quite well.  Even though the ending  of that chapter was sad and unfortunate, I still want her to be happy.
My former Aunt is now healthy and I have not had any contact with her.
Go To Top