Sometimes In The Fall
Lori Palminteri
October 23, 2018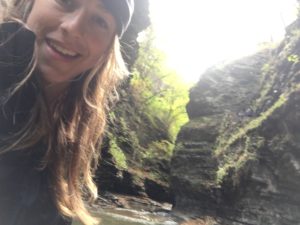 My mother thinks I insist on doing these things alone.  I don't.  But when you come home on a Thursday night, knowing you have a no work on Friday, day job or comedy gigs, and you check the weather, and it's near the end of October, but tomorrow, tomorrow the sun will shine, the temperature will be ideal if not perfect for hiking, and you contemplate all the things you could do with that day; tomorrow is yours, the sun will be shining, and you will have no obligations, and because of this, it's your day, and you already know you're going to immerse yourself in fall foliage while it's still here, raining colored leaves, and you google hikes within a certain driving range, and even though you've covered a fair amount of ground, there's still so much to see…
But there is one especially.  It's a little far.  Almost four and a half hours far.  But how many times have you looked at a picture of that place?  How many times have you thought to yourself, "I want to go there, I want to do that."  How many Springs and Falls have passed or will pass before you stop looking at that picture and just go there… go there so the picture you see isn't just a photograph, it's a memory.  And that's it.  Your mind is made up.  It's far too late to even consider a companion.  Who would be off?  Who would be both psychically willing and able to hike for hours with me?  Who would I be able to tolerate in a car for a round trip of nine hours?  Who would welcome a call from me at 11pm saying, "let's leave in 6 hours for a 4.5 hour drive to do this hike that looks awesome," and not reply with, "you're high right now, aren't you?"  Yes.  Yes, I am high right now.  But that's not the point.  Sometimes ideas that come when you're high are good ideas.
You pack a small hiking backpack: a light rain/wind jacket, an extra pair of socks, two water bottles, two granola bars, sunflower seeds, a back up charger, headphones, a small knife.
You go to bed, for a mediocre five hours of tossing and turning, and when the alarm rings at 5am, you think, what kind of a psycho is waking me up at this hour, all I want to do is sleep.  But then there's this other part of you, sitting at the edge of the bed saying, "c'mon, the conditions are right, the timing is good, how many times will you have this opportunity?"  You think, there will be other opportunities.  "And how many other times when there are opportunities will you say there will be other opportunities until there are no more opportunities."
At that point, the word "opportunity" has been used too much, so you get up.  It's so dark out.  You can even see stars in Queens.  That's how dark it is.
A 4.5 hour drive is a long drive for a day trip even by a road comics standard.  I could spring for a hotel, and it's not even about saving the hundred dollars or so, it's more that if you got a hotel, you wouldn't sleep well anyway, so you figure you'll just pump your veins full of caffeine.  You've done this before.
If you're on the road enough, you already know that if you leave in the wee hours of the morning, as the sun rises you get more energized.  From 7am to 8am, you'll find yourself saying, "look at how bright it is now!" every ten minutes or so.
About three hours into the drive, I'll ask myself, "what the fuck are you doing?"  And then you'll think, "I don't know.  I don't know what I'm doing.  Ever.  This seemed like it's a good idea.  Is it not a good idea?"  But you're already this far.
Once you're there, it's like the drive didn't even happen.  You get your map, and literally skip into the woods.  Watkins Glen State Park delivers.  Almost immediately.  The first waterfall you see, you think, "holy shit!  Look at this!  This is amazing!"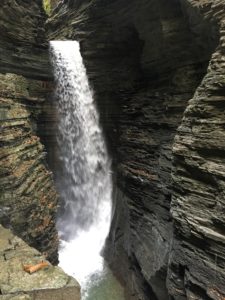 During the warmer months and weekends Watkins Glen gets crowded.  I'd read enough to know that, but once you're there you also see why.  It's not so much a hike as much as it's a lot of steps.  A lot of muddy steps.  Since I went on a Friday in late October, crowd control wasn't terrible, but it was still more people than I had hoped.
No matter.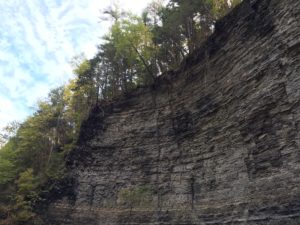 Watkins Glen is a gorge.  A gorge is a canyon carved by water. Which means, when at the foot of a water fall looking up, you're standing in what was once solid rock, and is now a deep, narrow valley because water is a strong fucking force of nature.  And it is beautiful.  Not since Iceland had I seen so many waterfalls in one day.
The park itself is not so big.  In a state of excitement, I finished it rather quickly.  I then decided to do the loops again, only this time in reverse.  And once I did that, I saw I had enough time to do it again.  So I hiked the whole park three times, which is excessive, especially given how many stairs there are.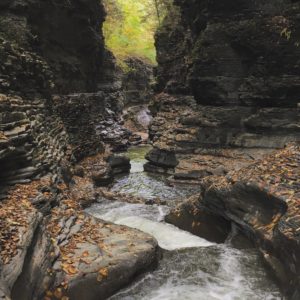 It was funny to me when a couple (be it a romantic couple or friends, it appeared to me I was the only solo hiker in the park) approached a giant stair way on the face of a cliff, they would put their hands on their hips and sigh.  It would be unfair of me to knock the older people here, because the people my age seemed just as daunted.  As for me, I smile when I see the challenge.  Without hesitation, I ascend quickly, my heels never touching the steps, always on the balls of my feet in a swift motion.  I make it look effortless, and for the most part, it is.  My body is trained.  My diet, disciplined.  I live for this stuff (I would, however, be sore as hell for the following 48 hours having hiked/climbed stairs for nearly 7 hours, wishing there was some sort of ap where I could summon someone to bring me an egg sandwich and massage my legs at the same time).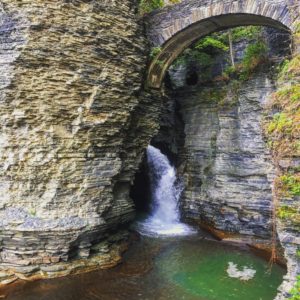 The place if beyond picturesque, almost fairy tale like.  With bridges and waterfalls, and blue pools, and trees of green shedding the more aged amber leaves, a colorful confetti on the path.  "Fuck yes," I think, "fuck yes for being crazy enough to take this drive.  Fuck yes for being insane."
If I credited my rather impromptu driving up here to the recent loss of my grandfather's passing, I'd be lying.  Though he would have loved it.  He had a great love and appreciation for trees, my grandfather.  But he wasn't the type to get up and out and do things.  He and my grandmother did little else besides attend church, wait for holidays when the family gathered.  There's value in tradition, don't think I don't treasure that, but there is magic in exploring.
Because my grandfather died the same weekend as my cousins wedding, and it's a very large Italian family, my Dad remarked, "this is the only time you get to see your extended family: weddings and funerals.  That's why everyone wants you to get married."
It's not that I don't appreciate my blood kin, I like seeing them, even the ones I only see on those two occasions; but those people aren't necessarily my family.  The people who show up to your wedding and then show up at your funeral don't really know you.  This is not a knock on them.  I come from a good-hearted people.  But my true family are the people who are there for all the things in between.  Life isn't just you're born, you go to school, you get married, you have kids, they do those things, and then you die.  That's not life at all.  Milestones, sure, but it's everything in-between that's life.  It's the people you laugh with, and call up when you feel like you're falling down, and make time to see beyond the milestones that are your true family.  Ask yourself.  Who knows you better?  Your friends or your family?  There's crossover for me.  But I am one of the fortunate.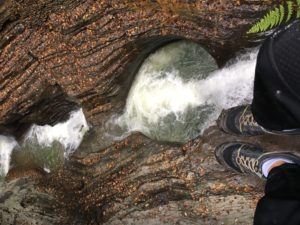 I thought about this while dangling my feet over a rock ledge that would surely kill me if I fell.  It made me sad that so many people would just snap their picture, get their selfie near the waterfall and keep walking.  People looked at me like I was the crazy one for climbing over the wall and sitting on the edge to take it in for a few minutes.  I could see why people don't like to climb on rock ledges, but why won't they stop for a minute?  Why won't they sit and enjoy the miracle of natural beauty before them instead of just snapping a picture and moving on? And they have a companion to sit and chat with.  I'm here, alone, eating a granola bar and listening to my thoughts with the sound of a waterfall violently pouring against rocks.  Granted, I took my pictures too.  But I stayed there for a while too.  In the three times I looped the park, I paused at different spots and sometimes the same ones if I really enjoyed them.
The park is touristy.  It wasn't as dare-devilish as I'd hoped, but that didn't stop me from climbing over the rock wall and getting as close to the edge of as possible.  A couple times I got close enough to go shaky at the knees.  In more crowded passages where it was also muddy, I'd jump up on the rock wall and walk on it, bypassing all the people in the path.  This made the others nervous.  I could tell by the way they watched me.  They probably thought I was insane.  You might be surprised at how often I find the word "insanity" a compliment.
Someone said, "aren't you afraid you'll fall."  But I wasn't.  Because I knew I wouldn't.  I wouldn't fall.  Because of trust.  I trust myself.  I trust my body.  I have taken care of myself to do so.  The only way I would fall is if someone pushed me.  It would be easy.  Often times I was at arms length from someone.  There's not much weight to me, so it would be easy for someone to push me.  This would be reason enough for most to not walk upon the wall that protects you from a cliff, but I have enough faith in people that no one will push me off a cliff.  However much poetic irony there is in the girl who prides herself as someone who jumps off of cliffs dies falling off a cliff.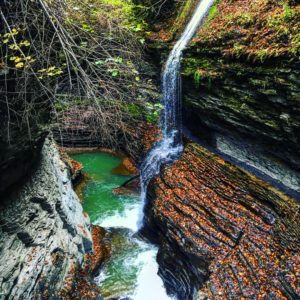 I know I won't fall.  What would you do if you knew you would not fall?  At some point, my body will betray me.  It will for us all.  My knees will give out, my shoulder will pop.  My cells will mutate and turn into cancer, if I even make it that far.  But for now I am young, and don't think that's lost on me.  It's never lost me.
Keep in mind, I worked in a nursing home for four years.  I quit years ago, but I'm still stuck there.  I'm still stuck there as a story teller.  Because I know how my story ends.  And I know how your story ends.  I know how all the stories end.  They all end bad.  There are no happily ever afters.  That much I could accept.  We all know it anyway.  But I also know how it feels.  I know how it feels, and that doesn't have to do with the nursing home.  I know how it feels.  And I really don't like that feeling.
So.
Take the four and a half hour drive.  Book the 20 hour flight.  Write the stupid book even if no one reads it.  Go for it.  Because one day, you won't have the opportunity.  One day, you'll look at a rock wall and know that you can't climb it.  Your body will no longer allow it.  That time has passed.  My whole life I've heard that youth is wasted on the young: not my youth.  My youth will not be wasted, because I value time and I recognize opportunities. There's a recklessness in ignoring consequences, but there's loss in letting fear win.  There's even a word for it: regret.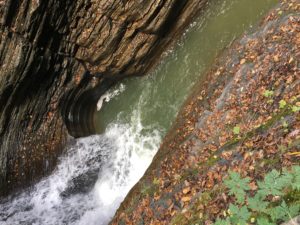 [Do you see a heart or a penis?]
People think, I think, that I pride myself as some sort of "strong independent female."  I pride myself as an independent person, sure, but I'm not trying to prove anything when I take these long drives, strenuous and sometimes dangerous hikes on my own.  The rocks I stand on, or the branches I hold to are strong.  I'm a simple primate.  I don't even feel like a woman out there.  I feel like a child.  Sexless and simple, having fun on a jungle gym.  This is my playground: this is here for me.  Because why wouldn't it be?  I'm not saying it's not there for you, because it is, if you go there.
After looping the park a third time, I thought, "great, you made yourself good and exhausted for a 4.5 hour drive home."  On the long ride home, as the sun set and clouds danced across the moon, I put on a Danny Elfman soundtrack for the most apropos atmosphere ever.  Finally home, it felt like I was gone longer than a day.  I fell asleep almost instantly when I hit the bed.  When I closed my eyes, I could still see the gorge, all the colors in the trees, the running water in the steep cliffs.  How fortunate to have such an image of beauty so clear in your mind right before you go to sleep.
Now that's a feeling I can be lulled to sleep to, over and over and over again.
Go To Top