Dine With Me
Lori Palminteri
July 14, 2018
More than not, I dine alone.  This doesn't usually upset me because I like to people watch, eavesdrop, and usually I get a free dessert because the servers feel bad for me.  But that doesn't mean I wouldn't love company from time to time!  Especially highly interesting people.  Here's a short list of (living) people I would love to dine with.
1. Neil deGrasse Tyson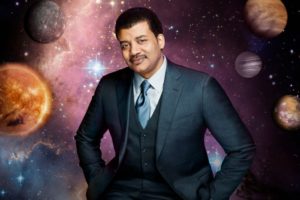 Neil!  My man!  For those who don't know, I am a super nerd and I love space!  Neil is a known comedy fan and I know comics who have met him and they say he doesn't stop talking.  Which is perfect for me!  Because I hate talking!  And I love learning about the universe!  Cosmos on Netflix is easily one of my favorite shows and I've watched every episode at least twice.  In fact, during a depressive episode, Cosmos was like a weird form of therapy for me and Tyson was my shrink, reminding how big the universe was and that my life is pointless but also kind of amazing that I exist or anyone exists at all.  I would love to have a sit down with Neil and he talks the entire time and I listen.  What is really cool about Neil is that he's a genius but he's really good at explaining astrophysics to people who aren't a genius, like me.  His love for learning is contagious.  I have some friends who have seen him on the subway, and if this happens to me I will fangirl so hard like a giant dork.  Tell me about Dark Matter.
2. Annie Clark (AKA St. Vincent)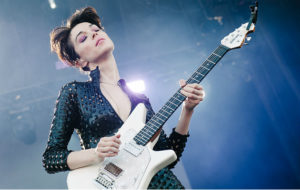 I am in love with Annie Clark.  If you're not familiar with her work, she's a beautiful weirdo, genius, which are three of the best things you can be.  Clark is not only a tremendous talent, but she has a unique look of the world and she's a bit enigmatic.  I'm not sure what I would bring to the table in a dinner with Annie Clark, but I guess I would like to talk philosophy and song lyrics with her.  Watch any of St. Vincent's music video's and they have a certain feel/theme to them which are always both sexy and odd.  On her own work, Clark has said, "where is the part in the venn-diagram where sexy and totally ridiculous intersect… To me, sexy is having agency… I get to decide what power looks like on me."
Also, if you're a Talking Heads fan, St. Vincent collaborated with another beautiful weirdo, David Byrne for some fun music:
Click Here for "Who."
3. Norm MacDonald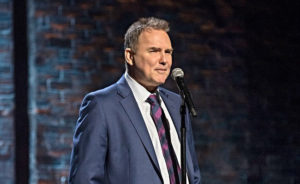 There are still some comedians I have not even seen live yet and Norm is one of them which is tragic because he's one of my all time favorites.  Norm's stand-up is dark, weird, smart, and funny as fucking hell.  He is someone who seems completely bemused with life and he has one of the best traits a human can have: he does not give a fuck.  In any late night talk show, Norm is a hilarious interview.  One of the best compliments I ever got was from Jim Breuer who said after opening for him, "Norm MacDonald would love you."  There have been times when that compliment was the only thing standing in my way from quitting comedy.  I didn't audition for "Last Comic Standing" when Norm was a judge, though I would have loved the opportunity.  However, if Norm told me I didn't have the chops to be a stand-up, I would not only be crusted but I would quit comedy forever.  Norm is not for everybody, and if Norm is not for you, then you are not for me.  When watching comedy, (especially alone in my apartment), I don't usually laugh out loud.  I will nod with approval if I think it's funny.  That was not the case when I watched Norm's most recent comedy special on Netflix "Hitler's Dog, Gossip & Trickery." I laughed so hard I punched my mattress.  Twisted and dark humor is my favorite, and I think dinner with Norm would be the funniest night ever.
4. Tina Fey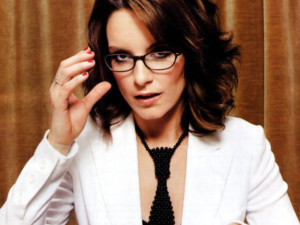 This one seems pretty obvious.  Any female comedy nerd who grew up watching SNL idolizes Tina Fey.  She's super sharp and a great writer.  30 Rock is one of my favorite shows to this day.  I wish she would write more TV shows and/or movies.  It's really no mystery why I'm heavily influenced by her and why dinner with one of the most influential female comedy writers would be a dream come true.
5. Henrik Lundqvist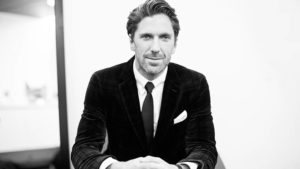 Ah, yes, the King himself.  Every Ranger fan loves Henrik and every hockey fan respects him, even if they don't like the Rangers.  I actually (sort of) met Henrik this past Spring.  I was leaving a comedy club in the West Village and walking down MacDougal street when I saw him.  He was dressed in a three piece suit, his hair was perfect (his hair is always perfect, even when he takes off his helmet after playing 3 periods).  He was glowing and beautiful.  Like a mildly autistic person, I said to him, "oh my god, you're Henrik Lundqvist."  He smiled at me, and his handsomeness was too much for me to take, I had to avert my eyes.  I'm seldom starstruck and I almost never ask for pictures with celebrities.  I wanted to ask for a picture with him but I was too shy, so instead I said, "I'm a big fan!" and then I walked away from him.  I was so mad at myself.  I told a couple of my fellow Ranger fans and they told me I was an idiot for not asking for a picture.  "He's used to dudes with beer stains on their shirts asking for pictures, I'm sure he would have been happy to take a picture with you."  I didn't think about that at the time.  I didn't want to bother him.  Opportunity missed!  So dinner with Henrik would probably be a disaster because I would look away every time he smiled at me.
6. Helena Bonham Carter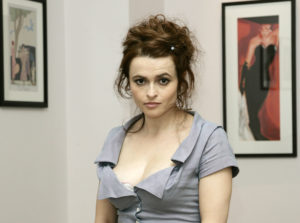 Not just because I'm a Tim Burton head, but because I consider Helena Bonham Carter the essence of a true artist.  She's a huge talent.  She steals the screen in pretty much every movie that she's in, no matter how much screen time she has and she has a wide range of characters. She's an eccentric weirdo, and as you might be able to tell, I'm highly drawn to weirdos.  Of course, I have favorite actors but as someone (sort of) in show business, I assure you, most actors are a bore (comedians, forever!) and have little to say.  I could be 100% wrong, but I want to believe Helena is an exception and she's someone I would like to do drugs with.
7. Joe Rogan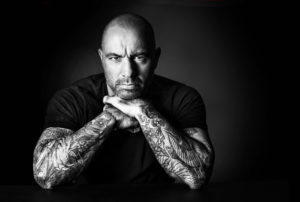 Speaking of someone I want to do drugs with… Joe Rogan also falls into the category of "a comedian I've neither met nor seen live."  Anyone who has listened to his podcast knows… not only is Rogan an extremely bright guy, he is a rare human being in the sense that he is truly an independent thinker.  Most people don't process information, they repeat.  Most people don't have original thoughts.  And most people aren't willing (or capable) of being fair and seeing the picture from different perspectives.  Rogan does all of this.  I'm always curious to hear Rogan's take on things.  But also… Rogan is a psychonaut, like me!  Before trying DMT, I listened to Rogan's podcast about it which put me at ease with experimenting with such a powerful hallucinogen.  It is damn near impossible to discuss DMT with someone who's never tried it, and few people have tried it.  Because what you see on DMT is impossible.  It's nothing you can ever imagine.  We'd have great conversation.
8. Dr. Kay Redfield Jamison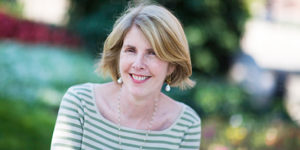 You may not know who she is but she's a psychologist and an author and bi-polar.  She has two best selling books, "An Unquiet Mind" about being both being bi-polar and being a therapist, and "Night Falls Fast" about suicide, both being suicidal and a real dialogue about it.  Both books have been important reads to me.  Jamison is highly successful, and yet struggled with bi-polar disorder somewhat under the radar because she kept much of her manic-depressive tendencies behind closed doors.  This very much resonated with me.  When I was diagnosed bi-polar, I completely rejected the notion.  I knew I was depressed, but bi-polar?  Not me: I'm fiscally responsible, I'm productive, I'm independent, I pride myself in not being a burden on people.  Crazy is relative and I was always proud to be half insane, but I was wholly dishonest to myself about some blaring red flags I was bent on burying.  Her books really helped me understand and accept some ugly parts of myself, and also, gave me some allowance to ask for help when I needed it. I LOVE discussing psychology.  It's one of my favorite things to talk about. Having a sit down with Dr. Jamison would be a great learning experience.  She has a lot to offer.  If you suffer from depression or you know people who do, you should read "Night Falls Fast."
"There is a particular kind of pain, elation, loneliness, and terror involved in this kind of madness. When you're high it's tremendous. The ideas and feelings are fast and frequent like shooting stars, and you follow them until you find better and brighter ones. Shyness goes, the right words and gestures are suddenly there, the power to captivate others a felt certainty. There are interests found in uninteresting people. Sensuality is pervasive and the desire to seduce and be seduced irresistible. Feelings of ease, intensity, power, well-being, financial omnipotence, and euphoria pervade one's marrow. But, somewhere, this changes. The fast ideas are far too fast, and there are far too many; overwhelming confusion replaces clarity. Memory goes. Humor and absorption on friends' faces are replaced by fear and concern. Everything previously moving with the grain is now against– you are irritable, angry, frightened, uncontrollable, and enmeshed totally in the blackest caves of the mind. You never knew those caves were there. It will never end, for madness carves its own reality."

[from "An Unquiet Mind"]
9. Tom Waits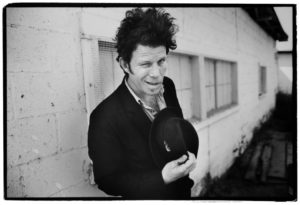 A musical genius and a professional weirdo.  There are few people more interesting on this planet than Tom Waits.  I have no idea where a conversation with Tom Waits would go… which is why it would be so amazing.  I would probably fly across the country to see Waits live if/when he tours again.
10. Amy Sedaris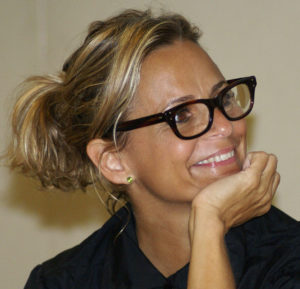 While it's her brother, David Sedaris, who is in my top 5 heroes, Amy is someone who would be hilarious to hang out with.  Her TruTV show, "At Home with Amy Sedaris" is truly ridiculous, in the best sort of way.  What you'll learn from watching her work and reading her brother's stories is that Amy is completely uninhibited.  This is what makes her funny as hell and someone I am completely fascinated by.  It is my belief that I am as weird as she is but not as unhinged.  I think I could learn something from her.
11. Kelly Slater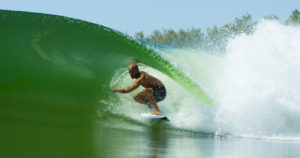 Kelly Slater is the closest thing we have to a super human right now.  Wouldn't you want to have dinner with a super hero?  Slater is also one of the main reasons I started eating really clean.  Because Slater, now 46, is still getting better at surfing… which is just ridiculous.  Maybe if you've never surfed you can't really appreciate what Kelly does on a wave.  It's impossible.  Except it isn't.  Because he's doing it.  Though fiercely competitive, Slater is known to be a down to earth, warm human being (probably because he's not human at all, but an alien).
12. Donald Glover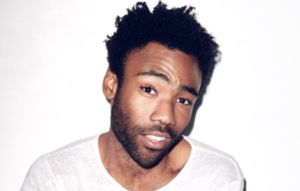 If you haven't seen, "This is America," watch it now and watch it twice.  Once watching him, once watching the background.
Glover was hired by Tina Fey at 23 to write for 30 Rock which he got from writing a "Simpsons" spec script. Now he's in Solo, the creator, writer, star of award winning FX's Atlanta, and a good musician.  On top of being super versatile, he seems like a nice guy and he's hot.  It's really not even fair that someone can be that great.  Donald Glover is special, and he's someone worth paying attention to.  If he creates something, I want to see it.  I want to listen to what Glover has to say.
13. Cormac McCarthy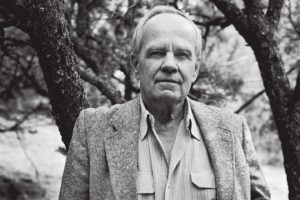 McCarthy is one of the best American writers alive today.  His books have been turned into films as well, including No Country for Old Men and The Road.  His books are depressing as fuck.  And pretty much every time I read one of his books, I think, "why am I putting myself through this depressing torture?"  But his prose is so fucking good.  A friend who is an actor actually did have the pleasure of hanging out with Cormac and he said we was really funny and full of life.  McCarthy is drawn to darkness and he expresses humanity in an extremely tender and real fashion.  He is one of the greatest American writers of all time.
Go To Top