COVERED
Lori Palminteri
August 12, 2017
While I would likely be the first to tell you the original is better than the remake, and the book is better than the movie, there are times when reboots/remakes/different versions are at least as good if not better than the original work of art.  Here are some song covers that I LOVE, in no particular order…
GUSTER – Nothing But Flowers (Talking Heads Cover)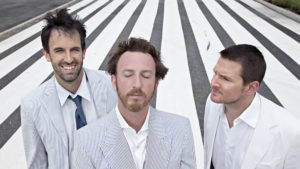 "Years ago
I was an angry young man
I'd pretend
That I was a billboard
Standing tall
By the side of the road
I fell in love
With a beautiful highway"
Guster and Talking Heads are two of my favorite bands.  This song makes me so happy, even though it's kind of sad in a way.  It's a "grass is greener on the other side" song, but I will take either version of this song because they're both so great.
FATHER JOHN MISTY – The Suburbs (Arcade Fire Cover)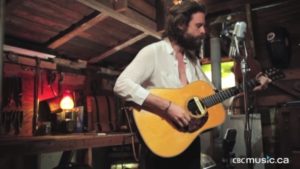 "Sometimes I can't believe it, I'm moving past the feeling"
Father John Misty's voice is swoon worthy.  I love Arcade Fire, and they have a very distinct sound.  I think what makes a really special cover, is when you hear a song you love, sung and played in a different way, and suddenly, it has an entirely different meaning to you.  I don't know what this song means to me in either version, I just know I love them both.
LAKE STREET DIVE – I Want You Back (Jackson 5 Cover)
"Won't you please let me back in your heart
Oh darlin', I was blind to let you go"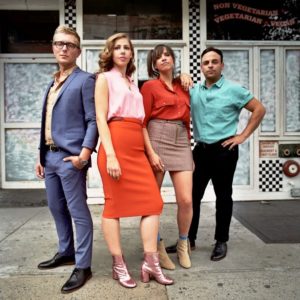 Holy hell, can this girl sing!  All the better, it's simply sung on a street corner!  What the fuck! First heard this song on a road trip, and felt the need to share it with a bunch of people.  Incredible!
PUDDLES PITY PARTY – Royals (Lorde Cover)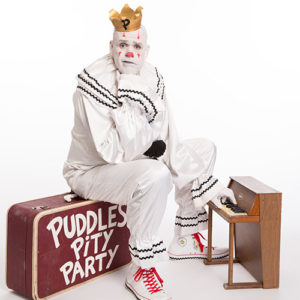 "And we'll never be royals
It don't run in our blood
That kind of lux just ain't for us
We crave a different kind of buzz"
If you're going to watch just one video in this blog, choose this one.  Because it's creepy, mesmerizing, and this guy's voice is a power house.  I actually like this version way better than the original.  I can't tell you how many times I've watched this video.  I can't stop watching it.
SOCIAL DISTORTION – Ring of Fire (Johnny Cash Cover)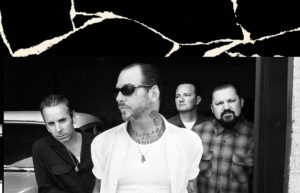 "The taste of love is sweet
When hearts like ours meet
I fell for you like a child
Oh, but the fire went wild"
Johnny Cash is badass, but I didn't realize how much of a punk he was until this cover.  This is fun one.
KAREN O w/TRENT REZNOR – Immigrant Song (Led Zeppelin)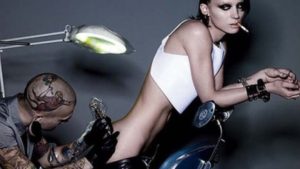 "So now you'd better stop and rebuild all your ruins.
For peace and trust can win the day despite of all your losing."
You may best recognize this song from the opening credits of David Fincher's The Girl with the Dragon Tattoo.  I love those books.  Love them.  I also stand by Fincher's American version of that first book.  And the opening credits are dope AF, mostly because this cover rocks!  I also have no idea what this song about, but it has been on my work out playlist for years.
MAXENCE CYRIN – Where Is My Mind? (Pixies Cover)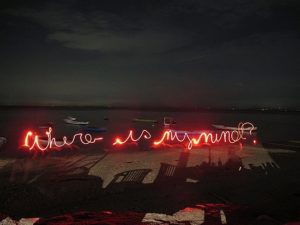 Let's take punk down a notch.  While I consider The Pixies to be amazing, there is something so soothing and wonderful about this toned down piano cover.  My taste in music is all over the place, and I love instrumental covers, especially piano and violins (I've gone to punk concerts, and then New York philharmonic (solo) in the same month).  This cover has  been used in a number of movies and TV shows, because it is lovely.
PHISH – Gin & Juice (Snoop Dog Cover)
Hahahaha!  Phish turns a Snoop song into blue grass and the result is so much fun!  This song just reminds me of smoking joints on the beach when I was young.  Still puts a smile on my face and makes me want to drink (not gin and juice though, yuk!).
JUKEBOX THE GHOST – Somebody to Love (Queen Cover)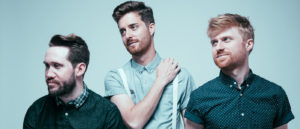 "Find. Me. Somebody. To Love."
My Mom and I saw this band open for Guster years ago.  And about three songs in, we were gushing over how much we loved them, and we've been listening to them to ever since.  While we compared lead singer Ben Thronewill's talents to Elton John, he absolutely kills it in this Queen cover.  I have long regarded Freddie Mercury to be rock's greatest singer, though some say his voice is "too Broadway," I don't see that as a drawback at all.
MIDDLE KIDS – Fill In The Blank (Car Seat Headrest Cover)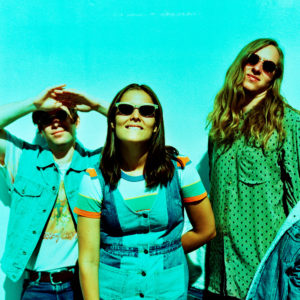 "I've got a right to be depressed
I've given every inch I had to fight it
I have seen too much of this world, yes
And it hurts, it hurts, it hurts, it hurts
And I will never see the light
That I've seen shining in your eyes
You just want to see me naked
So I'll hold my breath, I hold my breath, I hold it"
I LOVE this version way more than I like the original.  I've been listening to this song a lot lately.  Beautiful voice, beautiful song, beautiful cover.
THE SHINS – Here, There, And Everywhere (Beatles Cover)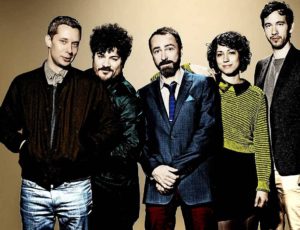 There is a reason you can't click on the title to listen to this cover.  BECAUSE I CAN'T FIND IT ANYWHERE (insert crying emoji).  I heard this cover on Sirius XMU, and thought, "holy shit, this is amazing! One of my all time favorites covering my all time favorite!"  And then I went to find this cover and found no evidence of it existing at all.  Weeks went by, and I thought maybe I just imagined this cover?  Asking yourself how crazy you are is a dangerous question.  But then, behold!  I heard it AGAIN on Sirius XMU.  But I STILL CAN'T FIND IT ANYWHERE ON THE INTERNET!  So, if anyone has this song, please share with me and the world (I'm looking at you Jenny LSQ).
REGINA SPEKTOR – No Surprises (Radiohead Cover)
Jesus Christ.  Spektor makes one of the saddest songs, ever, even sadder.  How is it even possible to make a Radiohead song about being unhappy and wanting to commit suicide hurt even more, and yet, bring an element of beauty that was somehow lacking in the original?  Regina does does that.
CAKE – Guitar Man (Bread Cover)
I decided not to end on a "slit your wrist" recommendation. Ha!  Cake has a number of great covers, but I actually didn't know this was a cover until one day (years ago), I was blasting this song and my Mom goes, "wow, this is a great cover!"  My Mom and I have a such a strong bond and we love exchanging music, new and old.  This song reminds me of how much music means to us, and how much better good music makes our lives.
Go To Top